Are you passionate about helping students understand more about money?
Become an Education Champion in your region today!
Financial education delivered by professionals
Our sessions are delivered by our network of Education Champions – professional members who are committed to giving something back to their local community.
This is a fantastic way for you to give something back and help young people as they start their journey to adulthood and begin their careers.
Education Champions will be able to access online training and support to use tried and tested collateral so that they can go to schools with the confidence that they can deliver genuine added value content to students.
My Personal Finance Skills
Financial education workshops
An initial set of four financial education workshops have been created in collaboration with 'Young Money', a trusted financial education provider, supporting schools, colleges and universities for over 15 years. Workshops have been piloted in schools have received the financial education Quality Mark supported by Money Advice Service.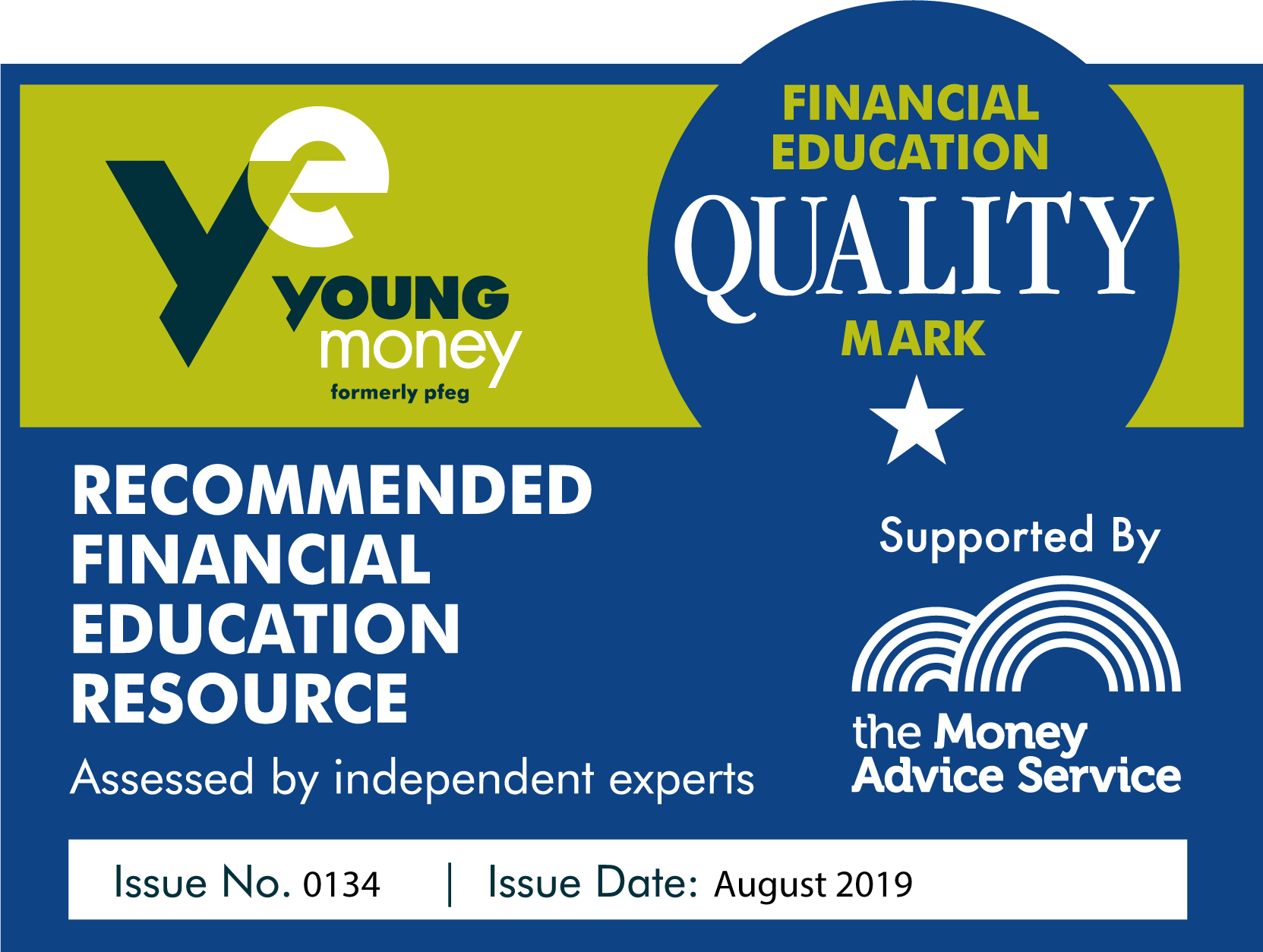 Our financial education materials will come with full facilitator notes, a training webinar for support on effective delivery and Education Champions will be expected to complete our financial education sign-off process before delivering their first workshops.  More resources will be created to support schools and students as the programme evolves and grows.
The initial four financial education resources will cover the following themes:
My future finances – learning objectives:

Understand the value of everyday expenses
Consider your personal long-term goals
Evaluate your goals according to a range of incomes
Staying safe from scams – learning objectives:

Recognise different types of financial scams
identify possible characteristics of scams
Take steps to prevent being a victim of scams
Moving on from school – learning objectives:

Understand the key features of a payslip
Explain different types of income deductions
Calculate gross and net income
Understand how the Government uses tax and NICs to fund public services
Making decisions and risk – learning objectives:

Discover why people may choose to take risks with their money
Understand different types of financial risks and whether they carry a high, medium or low risk to an individual
Understand how insurance and other methods can be used to protect themselves against financial risks
NEWEST WORKSHOPS
Opening the first bank account

 

– learning objectives:

Understand key terms in banking
Know what information is required by banks about you
Be aware of some of the different types of bank accounts
Understand the process of opening an account
Understanding credit and debit

 

– learning objectives:

Understand the difference between debit, credit and debt
Be aware of different types of credit and the importance of APR
Understand the difference between 'good' and 'bad' debt
Recognise that you have choices, each of which have consequences
Loans & Mortgages – learning objectives:

Be aware of different types of loans
Understand the significance of interest rates on repayments
Know more about Student Loans
Understand the principle of mortgages
PERSONAL FINANCE TALKS
These 30 minute talks allow for schools to provide whole school opportunities for financial education where there is limited time in their timetable.
Moving on from school (life post-16)

 

– learning objectives:

Be aware of some of the options available to you when you leave school
Be aware of the need to live within your means and have a budget
Understand more about credit, debt and pension
Personal finance basics

 

– learning objectives:

What is meant by personal finance
How savings add up
Different ways to pay
Why managing your money matters
Identity theft and scams – learning objectives:

Identify some of the different types of financial scams
Recognise possible characteristics of scams
Reduce your chance of falling victim to a scam
* For more detail on what the workshops cover, please view the sample content (PDF). Please note that this document provides a small sample of each workshop and cannot be used to deliver a financial education workshop.
To access the full content of a particular workshop, please contact a member of the team by emailing volunteers@thepfs.org.
Discover Fortunes
You might be familiar with the successful Discover Fortunes campaign and many have already delivered a session as part of the programme. Discover Fortunes will continue as part of the My Personal Finance Skills programme along with the financial education workshops.
Discover Fortunes is targeted at students in years 11-13 (15-18 years old) and delivered to a maximum of 35 students per session. Estimated delivery time is 1h-1h30. 
A typical Discover Fortunes session consists of:
A short introduction by professional
A board game competition played in teams and based around five different people
This enables students to:
Learn more about saving, pensions and investments

Develop team work, communication and problem-solving skills
Find out more by watching the introduction to Discover Fortunes video.
Further information