Backstage with Keith Richards – 23 June 2020
Blog
Last week you may have noticed two news headlines relating to the ongoing challenges of PII and FSCS rising costs.
As may members know, the PFS continues to campaign for an in-depth analysis of the professional indemnity market, especially as the latest rule changes and contingent charging ban is likely to make more insurers cautious.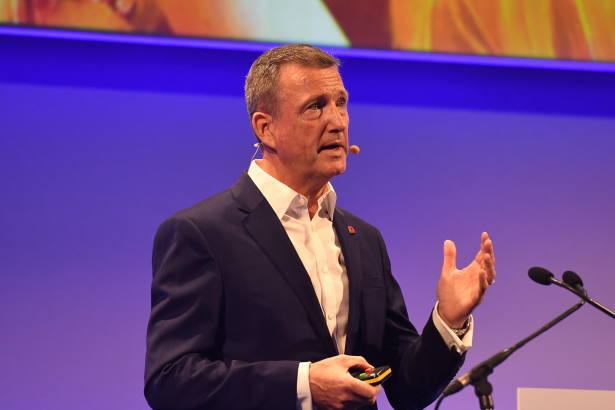 We have been raising the issue with both the FCA and HM Treasury over many weeks and have offered to pull together a cross-sector review group to undertake a more joined up assessment of the current and future position regarding the level of cover, cost and availability of professional indemnity insurance, as well as the potential consequences for consumers, advice firms and the FSCS, should the market continue to harden.
I have agreed at a recent meeting with the FCA to continue gathering evidence to maintain the dialogue and have urged them of the need for urgency, intervention, and action.
I have had several meetings with PI insurers and brokers over recent months where it is fair to say that views regarding capacity have been polarised; but at a meeting last week I was told that some insurers are more worried now than they had been prior to the latest FCA rule changes.
It is important that advice firms take the opportunity to feedback evidence of any issues they are experiencing and provide examples of cost, excesses or exclusions to help the FCA gain a more accurate picture – the PFS is also happy to pass on any evidence on behalf of the sector via our link at the end of this blog.
I have raised both matters with the HM Treasury team again and have agreed to meet with some other originations to debate further.
Mini-bond marketing ban
I welcome the FCA's recent announcement on marketing mini-bonds. This permanent ban makes sense as these products were being mass marketed when mini-bonds aren't suitable for most retail investors.
Prevention is definitely better than cure. These products use false pretences to make legitimate investment products look uncompetitive, advisers get tarred with the same brush when the provider's mis-selling is exposed and these products result in increased Financial Services Compensation Scheme levy impact if the people selling the bonds are in the same FSCS category as advisers.
Some of these mini-bonds were being marketed as offering returns of 6.5 per cent to 8 per cent a year. I would all urge anyone being offered returns that seem too good to be true to be aware that they probably are and to seek financial advice from one of our members."
Mentoring programme – surge in interest
It is great to see members looking out for each other in these challenging times by participating in the Personal Finance Society's e-mentoring scheme.
The number of financial advisers signing up to be a mentor or mentee increased by 34% in the first quarter of 2020 and during the start of the government's lockdown procedures to slow the spread of Covid-19.
Called Connect, the scheme has attracted more than 1,300 active users in 12 months. Of the mentors available, 37% are fellows of the PFS, 22% are certified diploma qualified members, while 41% are associate level members.
Coronavirus hasn't stopped financial advisers from wanting to continue to develop their skills and progress their careers. Our Connect platform is digital too, making it really easy to share professional knowledge.
Why not register as a mentor or mentee now?
As you can see, last week was extremely busy! I also participated in an FCA update meeting regarding their future plans as we move out of lockdown, I took part in video recordings, a round table debate, a review of some DB transfer case studies, the CII-Hong Kong board meeting and finished with a colleague's 60th virtual birthday drink.
Your feedback is welcome via email to pfsnews@thepfs.org
Keith Richards
Chief Executive Officer – Personal Finance Society
This document is believed to be accurate but is not intended as a basis of knowledge upon which advice can be given. Neither the author (personal or corporate), the CII group, local institute or Society, or any of the officers or employees of those organisations accept any responsibility for any loss occasioned to any person acting or refraining from action as a result of the data or opinions included in this material. Opinions expressed are those of the author or authors and not necessarily those of the CII group, local institutes, or Societies.