NextWealth and the PFS publish landmark benchmarking study
Report
Personal Finance Society, NextWealth
The power of the financial planning profession is clear for all to see from the results of NextWealth's latest survey of Personal Finance Society members.
September 2021 Issue 3
Financial Advice Business Benchmarks 2021: What's next for the advice market?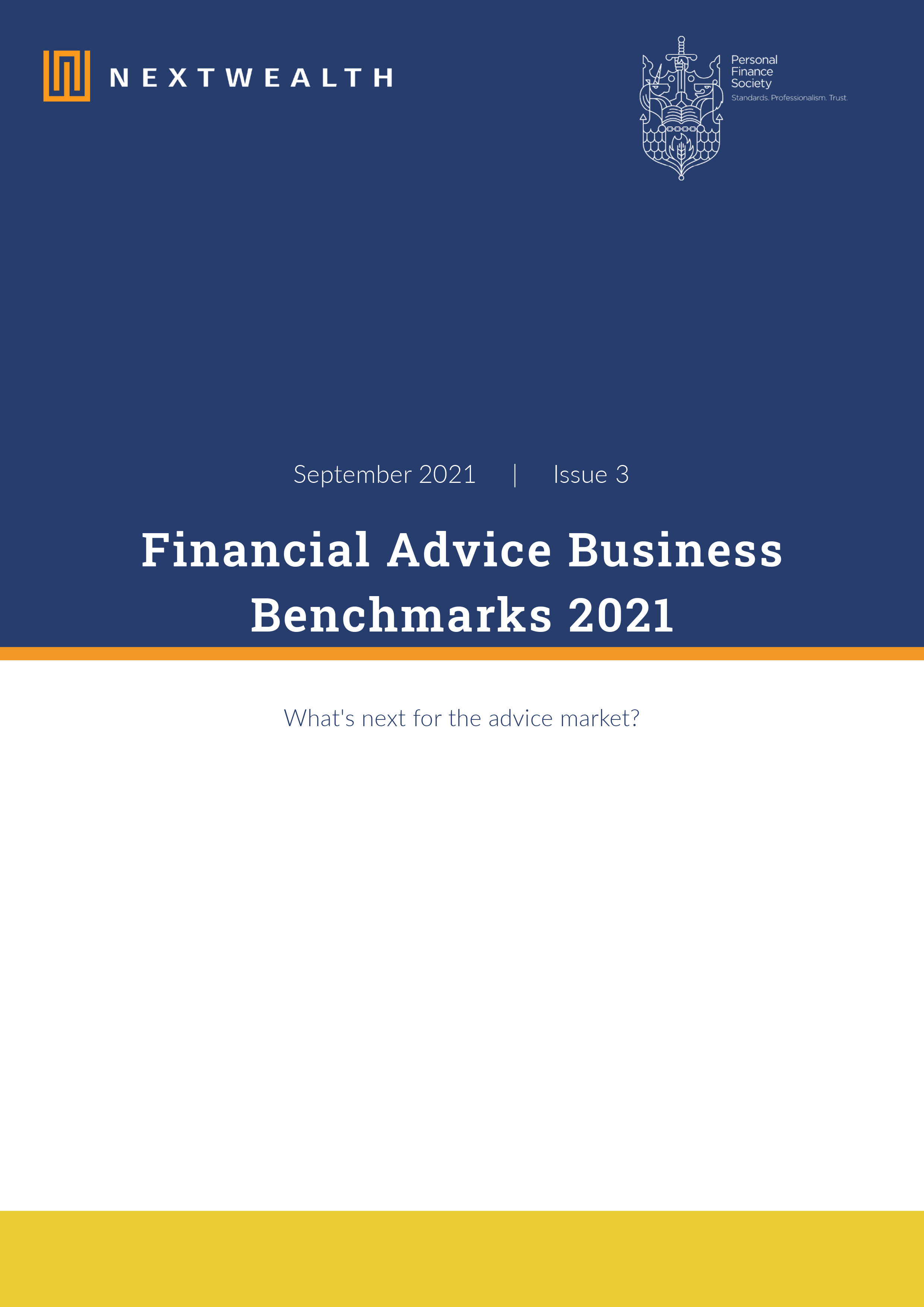 The results in this report are based on a survey of 278 PFS members conducted between 14 July and 13 August 2021.
Employees of financial advice businesses answered questions about the size of their business, their investment proposition, their fees and charges, their technology infrastructure, growth, recruitment and clients.
1 Financial Advice Firms in 2021 
1.1 Staff mix 
1.2 Recruitment and training 
1.3 Social Responsibility
2 Life after Covid-19
2.1 Future intentions 
2.2 Method of work 
3 Clients 
3.1 Number and average portfolio value 
3.2 Age of clients and attracting younger clients 
3.3 Clients with vulnerabilities 
4 Adviser Tech Stack 
5 Investment Proposition 
6 Costs and Charges 
7 Biggest Business Challenge 
8 Addressing the Advice Gap 
9 Respondent Profile 27
10 8 Characteristics by Firm Size and Type 
This document is believed to be accurate but is not intended as a basis of knowledge upon which advice can be given. Neither the author (personal or corporate), the CII group, local institute or Society, or any of the officers or employees of those organisations accept any responsibility for any loss occasioned to any person acting or refraining from action as a result of the data or opinions included in this material. Opinions expressed are those of the author or authors and not necessarily those of the CII group, local institutes, or Societies.