Backstage with Keith Richards – 1 June 2020
Blog
It is always good to catch up with our friends and associates from the European Financial Planning Associations. Our most recent bi-monthly board meeting was held over Zoom and generated a lot of discussion!
As well as the common theme of the impact of COVID-19, operational challenges and the present and future needs of clients are similar across territories. If you hold an SPS, you can also use the European Financial Planning Associations designations of EFA and EFP – visit the EFPA page for more information.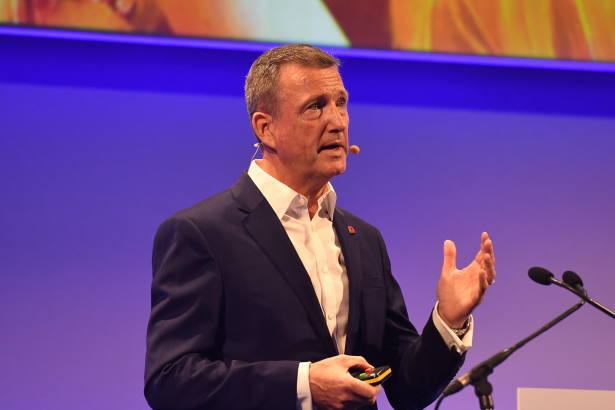 Last week also saw a couple of days dedicated to FTAdviser and Money Marketing Awards judging – always a great privilege to be involved and to review the excellent entries which often make it a real challenge to find just one winner in each category – congratulations and good luck to everyone who makes the final shortlists!
Going the extra mile
I was delighted to hear about a Personal Finance Society member who is supplying care givers with personal protective equipment so they can safely assist the elderly in Wales.
Robert Lewis, an IFA at Mold-based Celtic Financial Planning and director trustee of carer supporting charity Newcis, has spent the last month using his 3D printer to make face shields to protect healthcare workers and allow them to safely do their essential work.
Robert aims to make at least 100 to support care workers in his area who have struggled to access PPE during the coronavirus pandemic.
I applaud Robert, who epitomises the generosity and commitment of financial advisers across the country who go the extra mile to make a real difference to people's lives. Whether through a formal pro bono programme, local initiative or simply looking out for clients in need plays a vital role in community care and wellbeing.
CPD – flexibility in exceptional circumstances
I am pleased to see the Financial Conduct Authority (FCA) issue updated guidance for financial advisers regarding mandatory Continuing Professional Development (CPD) requirements during Covid-19. 
The guidance states that the FCA will temporarily allow individuals in exceptional circumstances to carry over any uncompleted CPD hours to the next CPD year, which applies to CPD years ending before 1 April 2021.
I believe this is a sensible position for the FCA to take as it allows flexibility and discretion but of course should not be seen (by firms or advisers) as an option not to complete their CPD obligations where possible.
I am pleased to say that the majority generally exceed the minimum hours required annually, so even with the current impact may not have to rely on the flexibility introduced by the regulator and of course for others the current situation may mean that they have had more time to complete CPD activities.
For advisers who do need to defer CPD compliance into 2021, need to bear in mind that any gap for 2020, will need to be made up during 2021.
Your feedback is welcome via email to pfsnews@thepfs.org
Keith Richards
Chief Executive Officer – Personal Finance Society
This document is believed to be accurate but is not intended as a basis of knowledge upon which advice can be given. Neither the author (personal or corporate), the CII group, local institute or Society, or any of the officers or employees of those organisations accept any responsibility for any loss occasioned to any person acting or refraining from action as a result of the data or opinions included in this material. Opinions expressed are those of the author or authors and not necessarily those of the CII group, local institutes, or Societies.