Forces MoneyPlan offers free confidential financial guidance for members of the Forces Pension Society.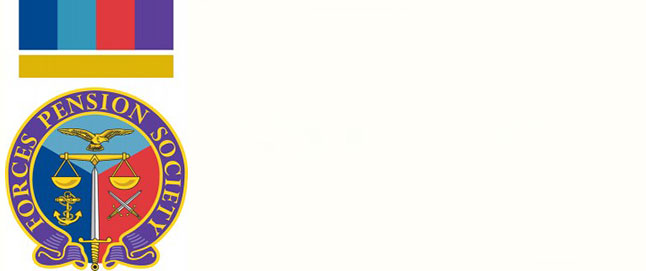 What is Forces MoneyPlan?
Other professions offer what's called 'pro bono' (free) services to certain groups of people. Forces MoneyPlan offers a free, no obligation, entirely confidential one-off meeting with a fully qualified, professional financial adviser who has agreed to give up their time to provide 'generic financial guidance' to help members of the Forces Pension Society. This is designed to help you understand your financial position, make better informed financial decisions including how best to plan your finances. What you discuss is entirely down to you.
How does this take place?
Confidential meeting via face to face, phone or Skype
Personalised report summarising key points discussed will be issued by post or e-mail
You can then decide if you wish for further contact, no contact will be made by our advisers unless requested
What is 'generic financial guidance'?
Whilst most of us don't differentiate between information, guidance and advice during our day to day lives, when it comes to financial matters there is an important distinction.
'Generic financial guidance' is designed to provide you with general information on a range of topics or options, helping you to narrow down choices and make better informed decisions for which you are ultimately responsible. It tells you what you 'could do'. It will not tell you what you 'should do' or of any financial products you should buy – that is what is known as 'regulated financial advice'. If this is what you need, you must seek it separately. We can assure you that during the initial guidance session you will be under no pressure whatsoever to do so.
How this could help you
Amongst other things, generic financial guidance can often help you to:
Ensure greater control over your day to day finances (including debt)
Understand how to build a financial plan for the future
Understand the advantages and disadvantages of different types of savings, investments, pensions and protection products
Will the volunteer financial advisers be fully qualified?
 All financial advisers who volunteer as part of Forces MoneyPlan will be:
Practicing members of the Personal Financial Society
RQF level 4 qualified which meets the FCA's qualification requirements for retail investment advisers
Holders of a Statement of Professional Standing issued by an FCA appointed accredited body
Who are the Personal Finance Society?
The Personal Society (PFS) is the professional body for the financial planning profession in the UK. Our purpose is to build trust in the financial planning profession. We are committed to driving confidence in the power of professional standards: competence, integrity and care for the customer.
How do I arrange a free consultation?
To book a generic financial guidance session please contact Forces MoneyPlan via any of the following:
Online by completing the application form
By phone on 07900 226151 and leave your contact details on the answerphone and you will be contacted for more information. Alternatively, ask for an application form to be e-mailed/posted to you
In writing – request an application form by writing to Forces MoneyPlan, 21 Lombard St, 1st Floor, London EC3V 9A
If you have any questions, please get in touch with Lyn New at lyn.new@thepfs.org or 07900 226151.