Forces MoneyPlan offers free confidential financial guidance for members of the On Course Foundation.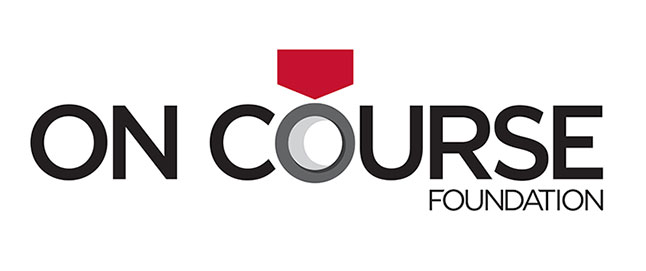 Why has 'Forces MoneyPlan' been created?
The Personal Finance Society currently runs an initiative called 'MoneyPlan' to partner professional financial adviser members of the Personal Finance Society with local Citizens Advice offices to give free financial guidance to consumers who wouldn't ordinarily be able to access professional advice (due to either a lack of knowledge around how to access it, a lack of appreciation of the benefits or an inability to afford the costs involved). Forces MoneyPlan is a logical extension of this hugely successful initiative.
What role has the On Course Foundation played in creating Forces MoneyPlan?
This initiative has been established with the support and help of the On Course Foundation and stems from initial contact made by John Simpson (President and Founder of On Course) to the Personal Finance Society, having identified a need for financial information and guidance for injured and sick forces personnel and veterans, whether in receipt of personal injury compensation payments or not.
What is being offered?
A free, no obligation, one off confidential consultation lasting approximately an hour with a qualified, professional financial adviser who has agreed to give up their time to provide generic financial advice designed to help members of the On Course Foundation identify and understand their financial needs based on their circumstances. It aims to help members make better informed decisions about their financial options and to show them how to plan their finances. It is not about giving recommendations about specific products or services.

Following the free consultation, you will receive by post or e-mail a personalised 'options and priorities' written report summarising key points discussed.
Is this just a way of encouraging me to subsequently pay for financial products or services?
Absolutely not. You will be under no pressure whatsoever during the free consultation to subsequently take chargeable regulated financial advice or buy financial products or services. Indeed, the subsequent issue of a report is designed to act as a break point, ensuring any decision for further contact between you and the adviser is placed firmly in your hands. Unless you subsequently contact the adviser and request regulated financial advice you will not be contacted again by this or any other financial adviser from the Personal Finance Society.
Will the volunteer financial advisers be fully qualified?
 All financial advisers who volunteer as part of Forces MoneyPlan will be:
Practicing members of the Personal Financial Society
RQF level 4 qualified which meets the FCA's qualification requirements for retail investment advisers
Holders of a Statement of Professional Standing issued by an FCA appointed accredited body
Who are the Personal Finance Society?
The Personal Society (PFS) is the professional body for the financial planning profession in the UK. Our purpose is to build trust in the financial planning profession. We are committed to driving confidence in the power of professional standards: competence, integrity and care for the customer.
How do I arrange a free consultation?
To book a generic financial guidance session please contact Forces MoneyPlan via any of the following:
Online by completing the application form
By phone on 07900 226151 and leave your contact details on the answerphone and you will be contacted for more information. Alternatively, ask for an application form to be e-mailed/posted to you
In writing – request an application form by writing to Forces MoneyPlan, 21 Lombard St, 1st

 

Floor, London EC3V 9A
If you have any questions, please get in touch with Lyn New at lyn.new@thepfs.org or 07900 226151.